PROTECT YOUR NETWORK FROM CYBER INTRUSIONS
Between November and January, attempted ransomware attacks

increases by 70%!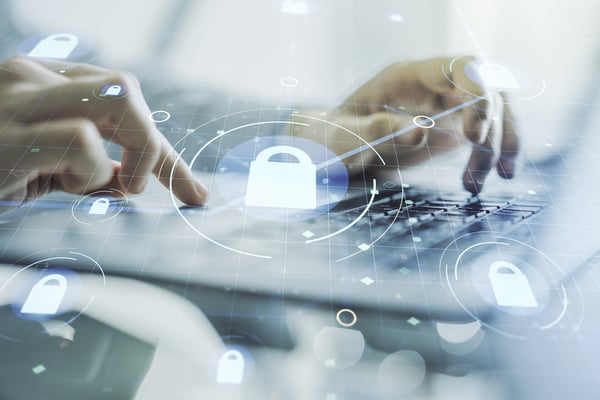 Have a Good Holiday Knowing You Are Covered by In-House,

Local Experts
Improve Security & Morale With Secured Printers.
Anything Over 5+ Years is

Too Old

For Security Purposes!
Let's Take Simple, Proactive Steps to Secure Your Everyday Technology Use.
Get in Touch with Our Technology Experts Today
Get The Strongest And Most Comprehensive Print Security In The Industry
Cybercrime, internal breaches, compliance infringement and more can hurt your business. In addition to expensive fines and lawsuits, a security breach can result in a damaged reputation and loss of revenue.
Due to the growing sophistication and perseverance of cybercriminals, network firewalls are proving to be insufficient security measures. Organizations need to fortify their endpoints behind the firewall, including network printers. But print security can be complicated. Enterprise-level multifunction printers (MFPs) have more than 250 security settings. Keeping devices, data, &documents secure across the fleet requires specialized knowledge and can be time-consuming.
Let HP Secure Managed Print Services (MPS) manage your security so you can focus on your core business.
Partner With A Leader In Print Security
HP is taking the lead to provide technologies and services that reduce the burden on IT while improving security across your print environment. Only HP print security offers real-time threat detection, automated monitoring, and built-in software validation.
Security is infused into every aspect of HP Managed Print Services addressing the top security controls around device hardening, maintenance, data encryption, and built-in malware protection in HP devices. Get better visibility to the security status of your fleet with expanded security reporting.
HP Secure MPS Can Help You Close The Security Gap
Critical gaps can occur at multiple points within your workplace environment. Creating a complete imaging and printing security strategy requires coordinated protection of devices, data, and documents, plus comprehensive security monitoring and reporting solutions. With HP Secure MPS, you're more secure on every level, so the trouble that's out there stays out.
Discover How DirecTech Can Help Optimize Your Workplace
Reach Out to Our Team of Certified In-House Experts for Further Information by

Filling Out the Form Above
HOW TO PREVENT THE NEXT ATTACK:
Limit Access To Your Most Valuable Data
When you limit who is allowed to view certain documents, you narrow the pool of employees who might accidentally click on a harmful link. As corporations move into the future, expect to see all records partitioned off so that only those who specifically need access will have it.
Conduct Employee Security Awareness Training
According to recent surveys, employees are the weakest link in the data security chain. In spite of training, employees open suspicious emails every day that have the potential to download viruses. Schedule regular classes each quarter or even monthly.
Update Software Regularly
Professionals recommend keeping all application software and operating systems updated regularly. Install patches whenever available. Your network is vulnerable when programs aren't patched and updated regularly. This is a fairly easy and cost-effective way to strengthen your network and stop attacks before they happen.
81%
of companies say security is an important or very important driver to move to managed print services
61%
of organizations reported at least a single print-related data breaching the past year
43%
of companies ignore printers in their endpoint security paractices
IS YOUR PRINTER I.T.'S NEW TROJAN HORSE?
How Can I.T. Users Defend Themselves and Their Organization?
Why are printers and copiers becoming greater and more costly security threats?
Of all the IT devices commonly found in a corporate office, business, school, government building or even home office, the traditional office printer is generally perceived as benign and non-threatening. However, in the age of increasingly sophisticated and more frequent cybersecurity attacks, the printer's passive functioning is its central attraction as an attack vector for nefarious actors looking for the weakest link in an organization's IT security defense strategy.
Conventional security techniques that focus on preventing intrusions at the client PC, workstation, firewall or router levels are often insufficient for thoroughly protecting printers.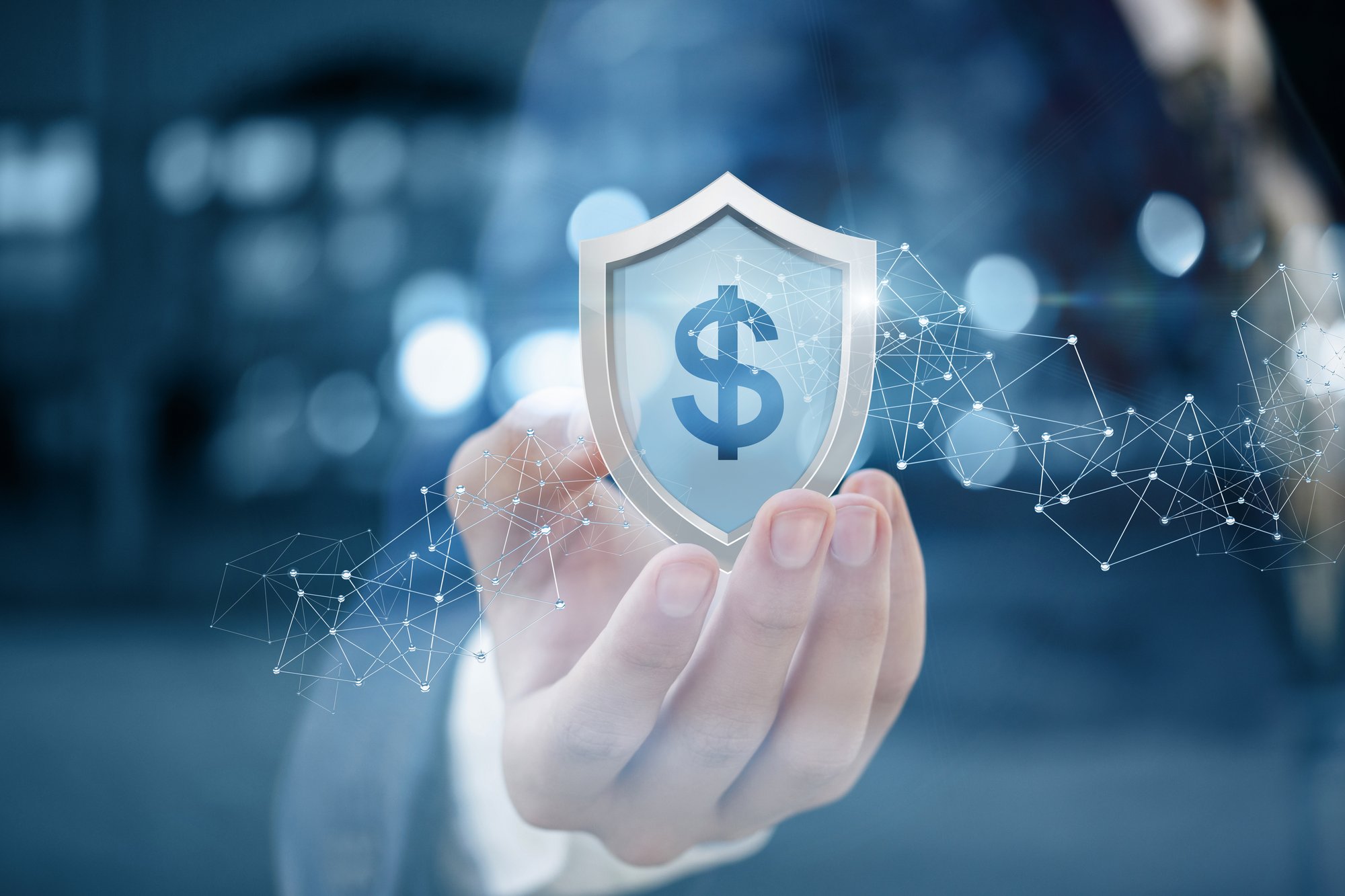 Printers pose critical and underappreciated security challenges:
Through the seemingly harmless printer, hackers can steal IP addresses, sensitive information and data and gain access to corporate and home networks.
Once attackers successfully compromise a printer, they can remain dormant as long as they desire and then move laterally into the network, gaining ever-elevated network privileges to infiltrate critical data or unleash crippling ransomware.
This can occur even under the radar of some of the most advanced firewalls and security incident and event management (SIEM) and security vulnerability scanning assessment tools.
In effect, the cybersecurity industry is beginning to recognize the printer as a modern "Trojan horse."
What are the costs of these security breaches?
According to a 2020 study by privacy and information management research firm the Ponemon Institute, the global average cost of a data breach was $3.86 million.
Regulatory fines, legal fees, security expenses, public relation expenses and lost revenue all contribute to calculating the impact of a data breach.
The $3.86 million does not include other critical items like client turnover and potential impacts on brand value, reputation and customer trust.
The study also notes that 52% of all data breaches are malicious and, notably, a company typically requires 280 days on average to identify and contain a data breach.
Typical printer attacks exploit older versions of firmware, allowing hackers to control and disrupt operations (e.g., losing printing and scanning access for a few minutes or longer). More serious printer attacks may exploit buffer overflows (injection attacks), sensitive data exposure (man-in-the-middle, or MITM, attacks) and open ports or vulnerable protocols (security misconfiguration attacks).
WHAT IS HP DOING ABOUT IT?
HP, the world's #1 maker of printers, is combating the risk to printer security with an intelligently layered defense-in-depth approach creating the MOST SECURE PRINTERS AND COPIERS IN THE WORLD.
HP uses an end-to-end security architecture approach, from the printer design to the design of management & monitoring infrastructure and mechanisms for supplying authenticity verification.
HP emphasizes secure development and risk mitigation in supply chain to protect product integrity.
HP's printer security architecture design starts from the hardware, which includes layers of protection to help detect and remediate successful attacks.
HP Managed copier and printer laser products running FutureSmart firmware have the industry's strongest security;
Key technologies such as Sure Start and Runtime Intrusion Detection that are always on guard, detecting and stopping threats while adapting to new ones.
HP has the only printers and copiers in the world with a SELF HEALING BIOS
The potential payoffs for enterprise and SMB users are substantial and durable and include:
Avoidance of identity and data theft Protection
Detection and recovery from malware attacks to help secure the broader IT network
Mitigation of confidential information breaches that can minimize revenue and pose huge regulatory and financial consequences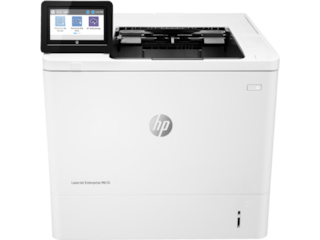 Even toner cartridges can be hacked
A global 1000 company was victimized in when compromised toner cartridges changed printer settings on their printers allowing them to only use the attacker's brand of cartridges.
HP protects your network through their toner cartridges as well
Since 2015 HP chips use custom secure smart card technology, commonly found on chip-based credit and debit cards.
By utilizing this technology, HP achieves maximum data integrity with the best-known resistance to hacking and altering. This technique effectively eliminates the security risk that imitation supplies cause as the print cartridge plays such a critical role in protecting the overall print system from cybersecurity attacks.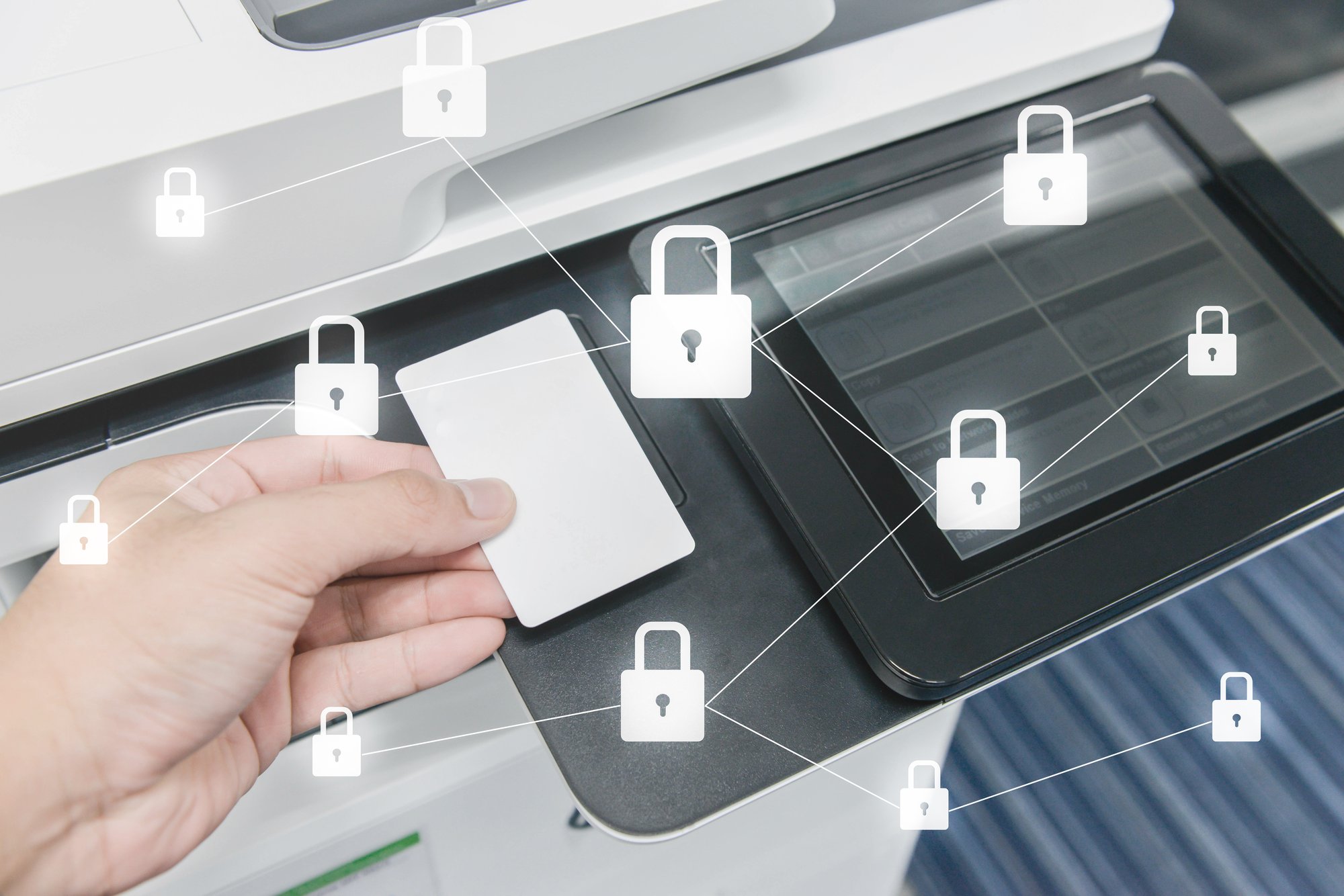 Bottom Line
While other techniques (security software, VPN, router-level security, etc.) have long existed to protect client PC and even mobile devices, the network-enabled printer is often ignored as a potential vulnerability point. As a result, printer configuration settings that result in unused ports or exposed protocols can be an open door for any random or targeted attack.

HP's "world's most secure printers" strategy based on multiple capabilities:

1. Only HP offers a combination of security features to automatically detect, stop, and recover from attacks with a self-healing reboot, in alignment with NIST SP 800-193 guidelines for device cyber resiliency
2. HP Sure Start BIOS protection, Run-time Intrusion Detection & HP Connection Inspector all self-heal:
a. The only embedded device capabilities that monitor for threats in real-time including both inbound device write-protected memory (Run-time Intrusion Detection with self-healing, now Common Criteria Certified) and outbound network behavior anomaly detection (HP Connection Inspector with self-healing)
b. Add in HP Sure Start BIOS (hardware-based protection)
c. All automatically recover from attacks by initiating a self-healing device reboot and recovery to secure run-time state without requiring IT or admin intervention.
Proudly provided certified technology
solutions & service for:

Providing You With an All-Inclusive Team of Network Management Experts, Available Round-the-Clock to Cater to Your Needs.