Bissell: The Perfect Vacuum For The Workplace
Upright vacuum cleaners from Bissell are perfect for a variety of workplaces. Bissell vacuums can help you and your team clean quicker and more effectively. Bissell vacuums come both battery-powered and wired, designed to work for differing needs and sizes of a workplace. Some vacuums have larger cleaning paths which makes them more effective for larger hallways in the workplace, while other vacuums provide versatile kits of various attachments to handle multiple jobs. Trust in Bissell Upright Vacuums for all your workplace needs.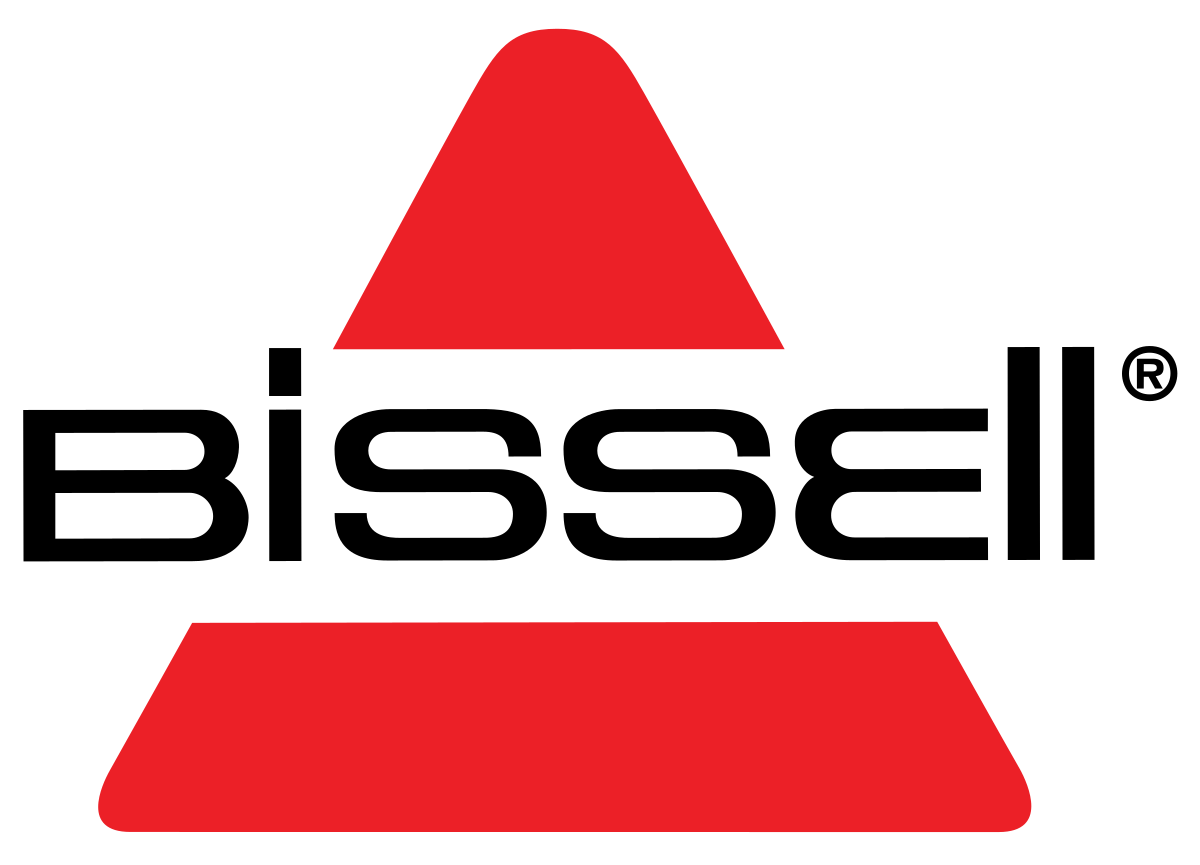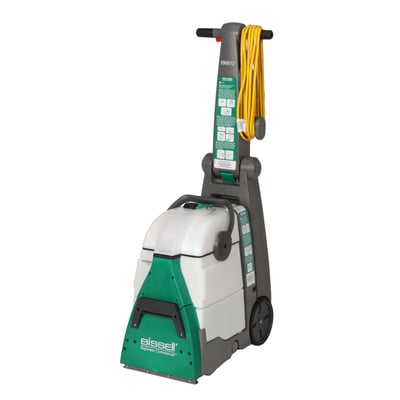 The Bissell BG10 is a Big Fix for a Big Mess! The BG10 extractor has many benefits: easy to maneuver with its forward & backward movement capabilities & up to 50 feet of cleaning distance. It provides a powerful solution to deep cleaning both carpets and upholstered furniture with the optional upholstery tool. 2 motors with DirtLifter Power Brush along with 2 large capacity tanks make cleaning a breeze.
Easy-to clean brush rollers and a 25 foot extension cord saves time. Powerful edge-to-edge suction offers efficiency. Use BG10 in the workplace for all your cleaning needs.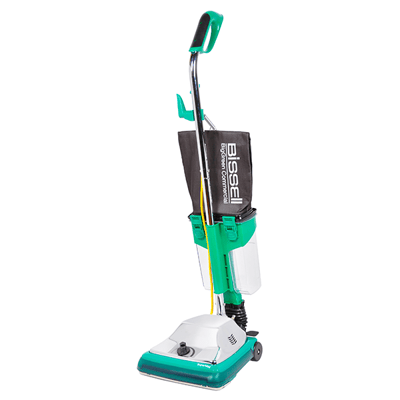 The Bissell BG101DC comes equipped with an 870-watt motor & reinforced fan that is virtually Indestructible with life time warranty. A comfort grip handle makes vacuuming large areas easier. The 101DC comes with a dirt cup design. A 50 foot long power cord with cord strain relief allows for 100 feet of cleaning area! Aluminum roller brush with four bristle strips and double ball bearings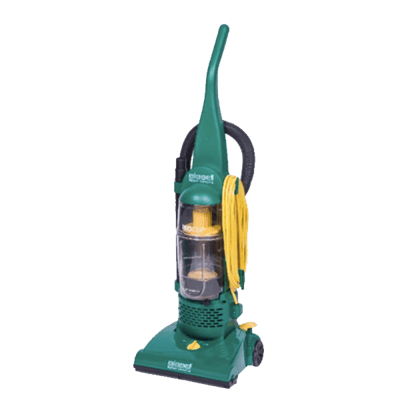 The BGU1937T ProCup upright vacuum cleaner is a lightweight and versatile piece of equipment. It features powerful suction as well as ready-to-use attachments. It is ideal for cleaning bare floor, high carpet, and upholstered furniture; a great choice for large commercial areas.
This vacuum cleaner can easily transition from cleaning hardwood floors to carpeted hallways to furniture in various rooms. This machine comes with a crevice tool, combination dusting brush, an extension wand, and an upholstery tool, making it perfect for handling multiple projects in the workplace!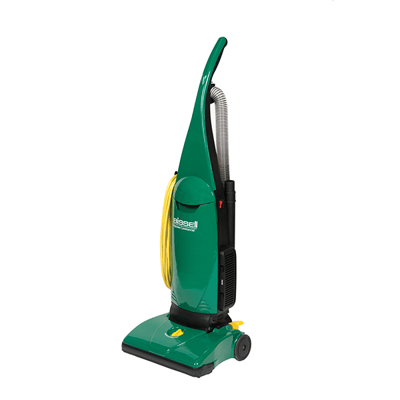 The 13″ ProBag™ Upright Vacuum is designed with the user in mind. From the powerful suction to the ready-to-use attachments, this bagged upright vacuum cleaner can clean a variety of surfaces that include bare floor, high carpet, and upholstered furniture. With three filtration stages and a cyclonic cleaning system of the lightweight vacuum cleaner, you can easily remove dirt from every nook and corner. The extension wand, long power cord, and five surface height settings help you conveniently clean thoroughly. The lightweight design makes the vacuum easy to move from room to room and transport from level to level.
IPC imop Lite
Item: EAGML4B36
Being 50% lighter than the i-mop XL, the imop Lite is the smallest and lightest version in the i-mop family. Its unparalleled maneuverability and portability make it perfect for mobility cleaning. The imop Lite can go in even smaller spaces than its bigger brother, the original imop. From the renewed control panel to the new
floating ball water lock, everything is designed with a keen eye on user friendliness. It all adds up to make cleaning, quick, simple and fun.
IPC Smartvac 464 Sweeper
Item: EAGTK464E
The SmartVac Vacuum Sweeper is in a category all its own. The battery-operated unit will vacuum carpets and sweep floors at high productivity levels, automatically adjust to every surface, and even clean its own filter. See a return on investment in as little as a few months
Nacecare The Quick Small Stick Vac
Item: NAC915618
Cordless convenience for cleaning professionals. Ease of use and serviceability with interchangeable battery, removable brush roll, and simple to swap parts and accessories. Comes with a unique ergonomic handle.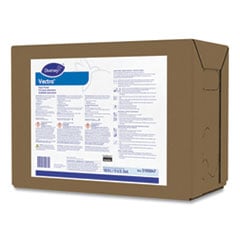 Item # DVS5105047
5 Gallon Envirobox
Diamond-like brilliance, clarity and durability. Designed to cure on the floor faster than traditional floor coatings, saving you time and labor. Resists more dirt embedment, black heel marks, scratching and scuffing than most other scrub and recoat products. Responds well to 175 through 1500 RPM and UHS equipment.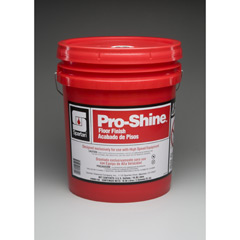 Item: SPA408205
Gallon
PRO-SHINE "The High Solids Floor Finish" is designed for use with high-speed equipment. PRO-SHINE is a high gloss acrylic emulsion modified with urethane. PRO-SHINE is extremely durable and movable. PRO-SHINE's quick response to the thermal heat generated by high-speed equipment substantially reduces the time required for removing black heel marks, scratches, and scuffs from heavily trafficked areas when dry or spraybuffing techniques are used22% solids. Floor finish designed exclusively for use with high speed buffers.
Item: SJN680074
Light Fresh Scent, 5 Gallon Bag-In-Box
This high performance finish, plus sealer can be used on a variety of flooring. Ready-to-use finish that is extremely tough, highly repairable and exhibits aggressive adhesion on most flooring substrates. With excellent resistance to scuffs, black heel marks, and dirt embedment, gloss level is quickly restored with multi-speed buffing. This is a versatile finish that is user-friendly, easy to apply and easy to strip, with a light fresh scent. wand, and an upholstery tool, making it perfect for handling multiple projects in the workplace!